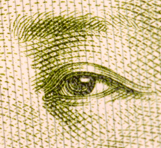 PROGRAMS
Course Offerings
International Project Finance: Risk management and allocation in oil, gas, power, transport and other infrastructure projects. Structuring a security package satisfactory to investors, creditors, suppliers, regulators, policy makers and a host of other interested parties. Evaluating alternative financing approaches and techniques for large complex cross-border transactions.
Capital Markets: Selecting among investment and corporate financing alternatives. Risk evaluation, and structuring considerations.
Interest Rate, Currency and Commodity Price Risk Exposure Management: Identifying exposures and understanding the capital market tools used to manage risk. Applications of futures, forwards, swaps and options.
Contact us for details of individual seminars and customized executive training sessions at  inquiries@osiusassoc.com